Hair Care @Innovations Hair Studio
At Innovations Hair Studio in Evesham all of our stylists have undergone training in all of our products. We are committed to bringing you the very best of home hair care products to help you to maintain your style and condition to its very best.
Following is a summary of our ranges to give you an overview of what we have selected for you BUT please take advantage of our teams knowledge and allow them to inform you about the best products for you personally so that your hair looks good and feels great.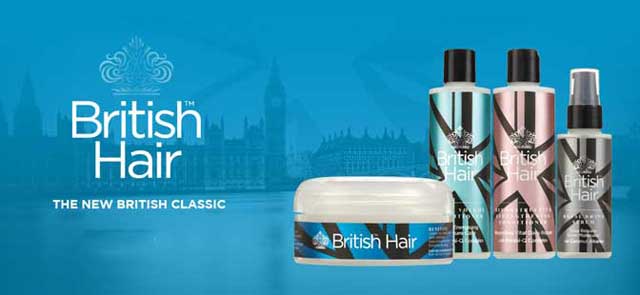 Shampoos & Conditioners
The range has been created through expert hands, questioning every product's benefit and scrutinising the results. The days of what the bottle represents have gone, replaced by the brand's need to suit the demands of the consumer. The results and the feel are all for today's women.
Styling & Finishing
For decades British Hairdressing has been synonymous with iconic hairstyles that have defined an era. British Hair represents the best of British Hairdressing's heritage for technical excellence and head-turning flair, combined with the very best in innovation and style to deliver exceptional quality products with professional results. Innovations is the only hairdressers in Eveham to use British Hair.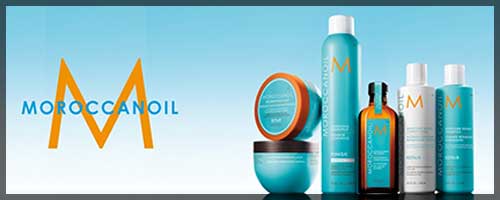 MOROCCANOIL
has created a revolutionary line of styling, finishing and conditioning products for hair that will guarantee an enhanced result. For centuries argan-oil has traditionally been used by women in Morocco to treat hair, nails, and to counteract the effects of weather.
Argan-oil contains unsaturated fatty acids, and is rich in tocopherols, which work like vitamin E (nature's most powerful antioxidant agent).
Because of its high content of anti-oxidants, argan-oil naturally renews cell structure, increase hair's elasticity and consistently restores shine to dull, lifeless hair.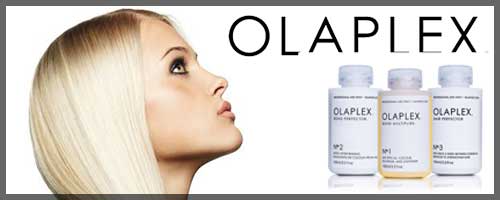 OLAPLEX
is a revolutionary new salon applied treatment that allows you to go bright, go bold, and have the hair you've always dreamed of. As chemical processes break down the bonds that are essential for healthy hair, Olaplex steps in to repair them before any damage is done.
Olaplex is versatile and protects all types of hair—straight, curly, coarse or fine—from damage caused by all chemicals, colours and lighteners, irrespective of brand or type of product. This means that, no matter who you are, you can have the hair you've always wanted.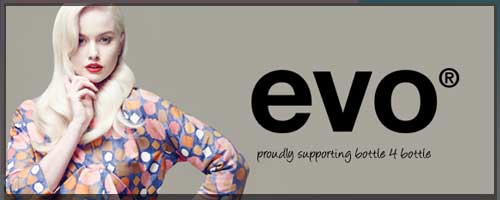 EVO HIAR PRODUCTS
Inside bottles of evo that are bursting with personality, you'll find luxurious products that are sulphate, paraben, dea, tea and propylene glycol free; products that give professional results while respecting the environment.
you won't find unnecessary, over-marketed ingredients; no imaginary technology, no myths, no gimmicks. all ingredients in evo formulations are active; nothing is added only to make claims on the label.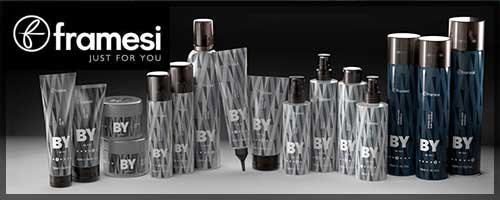 FRAMESI BY
The Italian creativity comes excellence craftsmanship of an increasingly productive inspired by the care process for the detail. Warm, genuine, essential and modern, BY – Be You is the perfect synthesis between the concept of Italian style and contemporary features, which claims a rapid approach to fashion with excellent results.