a modern unisex hair salon
@ Innovations Hair Studio
A Modern Unisex Hair Salon
We deliver exceptional hair colouring, cutting and styling, and outstanding service.
Our philosophy? Hairdressing is not just about technique. It's as much about listening carefully to our customers to get a deeper understanding of what works for you.
Established in 1998 @ Waterside in Evesham, we are specialists in cutting and colouring, and our expert stylists love to create and innovate. So whether you're seeking inspiration for your next haircut, or looking for seamless colour, highlights or balayage, we'd love to meet you.
Come in to the salon and have a chat. You'll get a warm welcome.
Our hairdressers use only the best products on your hair – NXT and Loreal colours for superior shine and condition. We also supply products by Moroccanoil, British Hair, BY Framesie and Kitoko.

OPENING

TIME
Monday
Tuesday

9 am – 5 pm
Wednesday

9 am – 5 pm
Thursday

9 am – 7 pm
Friday

9 am – 6 pm
Saturday

9 am – 3 pm
Sunday
TEL: 01386 41482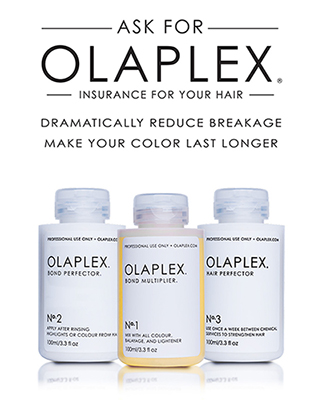 OLAPLEX™ can dramatically eliminate hair breakage. We can colour hair that is dry and damaged and give you hair that is a vibrant colour and in beautiful condition. It reconnects bonds in our hair that have been broken by using heat when styling  the hair also chemical process. Permanent curl and colour .
Hair that is damaged and over-processed can be massively improved in just one use with OLAPLEX™, compared to five or six deep conditioning treatments that it would usually take to help restore hair.
This fantastic new service is only available in the most prestigious hair salons in the U.K. so we are absolutely delighted to be offering this at Innovations Hair Salon.
BRIDAL & WEDDING
We at Innovations are full of ideas, for your special day  and are able to advise styles  taking into account style of dress and accessories.
FIND OUT MORE
Latest News
Find out what's happening at Innovations Hair Studio.
One of Evesham best hairdressers.   
Our blog